WPEngine – Managed WordPress Hosting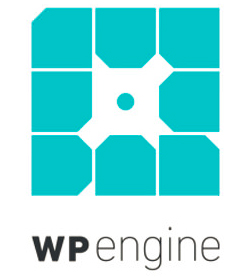 WP Engine is the industry leader in managed WordPress hosting and the preferred managed WordPress hosting choice for many leading companies and small businesses.
WPEngine is a "true" managed WordPress hosting company (as opposed to 'feature-rich' hosts), employing more than 150 full time WordPress support experts to help customers with their WordPress issues.
Dedicated WordPress engineers keep the hosting platform fast, scalable, and secure to ensure that WordPress sites run and perform optimally.
Additionally, the WP Engine team has spent years perfecting their WordPress hosting platform and adding features built specifically for WordPress users and provide support around the clock by phone, email or live chat.
To learn more about the benefits of using a managed WordPress hosting service, go here: Benefits Of Managed WordPress Hosting For WordPress Website Owners
To learn more about our managed WordPress hosting plans, services, and support, go here: WP Engine